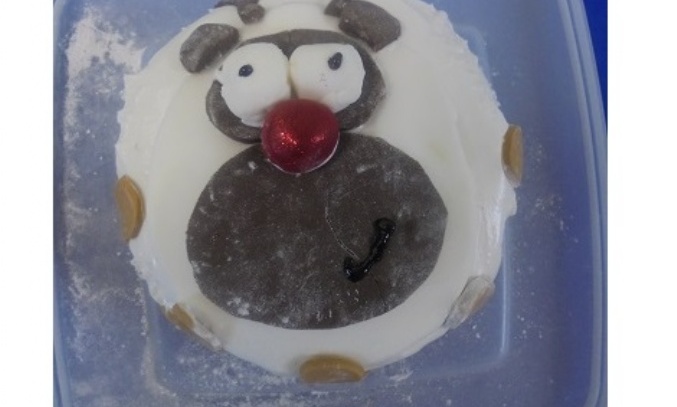 In DT Food our Year students have been demonstrating fabulous decorating skills when creating their Christmas cakes
In Term one, the Year 9 pre GCSE Food groups have studied multi-cultural cuisine and have enjoyed becoming familiar and cooking with foods associated from countries around the world.
In Term two, the focus of study involved the acquisition of skills and a better understanding of the various methods of cake making. The final product to be made in this area of study was a celebration cake of their choice. Pupils could choose to use a richer fruit cake or a classic sponge based cake as the base with creativity as the main focus for learning. This involved using marzipan and fondant icing. What a pleasure it was to witness how the pupils carefully planned their designs and then implemented their creativity onto their cakes with many choosing a seasonal theme of Christmas. There will be many Christmas tea time tables adorning beautifully created cakes this year!
Some of the amazing designs can be seen below: