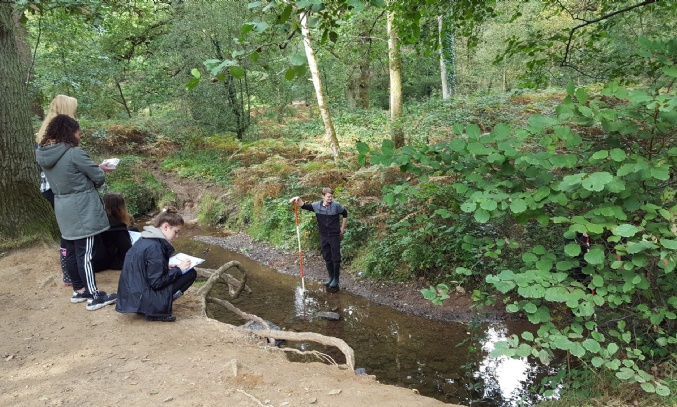 Year 10 students complete GCSE Geography fieldwork
Blackpool Brook river near Blakeney in the Forest of Dean was the destination for the 95 Year 10 Geographers to complete their Physical Geography fieldwork. They were looking at the river environment and comparing the meander (bend) and the straight section of the river. Students worked in small groups to measure and record the size of pebbles, shape of the channel and the rate of flow. They also had a chance to measure the weather (cloudy and mild with some sunshine!) and photograph the environment.
Although the river was running low, it is the experience of using the equipment like ranging poles, tape measures and anemometers and being a river environment rather than just looking at pictures in a classroom which is important. The fieldwork experience will be used in their answers in the Geography GCSE exam in Summer 2018 - as there is no coursework in the new GCSE course.