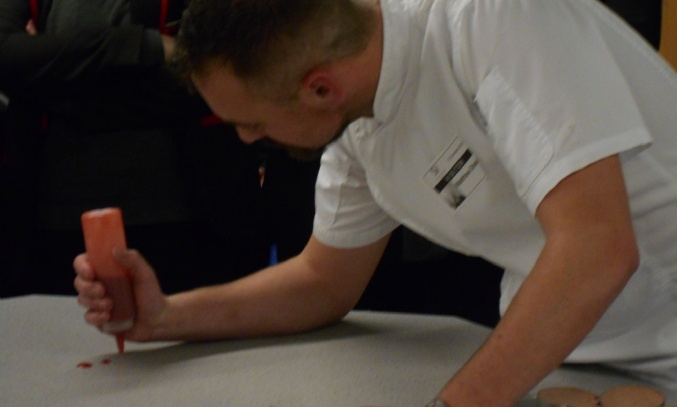 Our Year 11 GCSE Food students enjoyed a food styling masterclass in preparation for their GCSE practical exam
Year 11 GCSE Food pupils were treated to a masterclass on food styling and plating up by a chef from Gloucestershire College - Matt Stead. The dishes presented were chicken wrapped in pancetta served with a medley of vegetables, followed with chocolate mouse on a genoise sponge.
The pupils have a 3 hour practical exam in January as part of their GCSE. The brief from the exam board is a Valentine's menu for a hotel. Matt demonstrated high level skills and presentation techniques which the pupils can now take forward and use in their own cooking.
Mrs Child