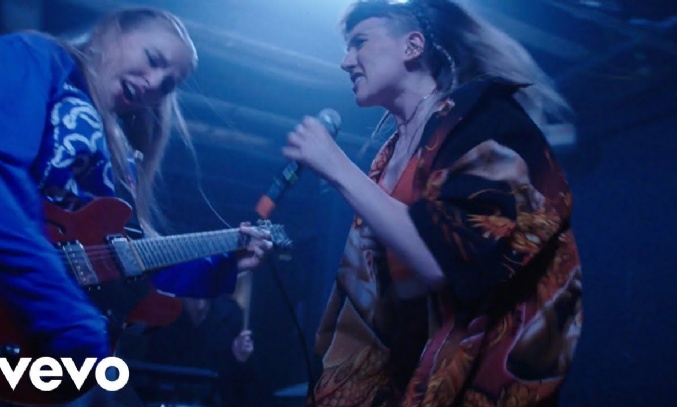 KS4 BTEC Music students recently went to see IDER on concert in Bristol
On Tuesday 4th February, Mr Horton and Mrs prescott took a small group of BTEC music pupils to see IDER on Thekla (an idiosyncratic concert venue on a wonky ship!) in Bristol. IDER are an up and coming twenty-something duo consisting of 'Lily' and 'Meg' who met whilst studying Music at the University of Falmouth.
It was a great opportunity, not only to enjoy going to a small venue gig in Bristol, but also to be inspired by the musicianship of IDER as well as reflecting on the 'reality' of a band in their early years 'starting out'.
It was fab!