Headteacher's blog 29-1-21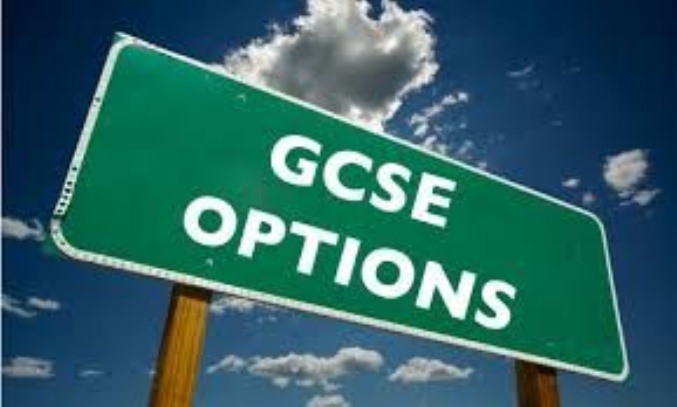 This week sees Year 9 begin the process of making their option choices
Another week of remote learning is complete. We now know that it will be the 8th March at the earliest before the students will return to school. Whilst it was very disappointing to hear that students wouldn't be returning straight after the half-term break, at least we all know where we stand and can therefore plan accordingly. I have been critical of the Government in the past for their last minute announcements so it is important to recognise when they offer clear and decisive decision making.
Today sees the last day of the DfE's consultation on the awarding of grades for Year 11 and Year 13 students. Frustratingly, it will be a number of weeks before we get definitive answers to the crucial questions posed. The consultation has given schools a steer on the likely direction the DfE will take and we have begun to plan accordingly. As those plans are finalised we will of course share the information with our Year 11 students and their parents. I do understand how disconcerting the Year 11 students will be finding the current situation and the limbo they find themselves in. I can only emphasise to them the importance of remaining engaged, attending all of the remote lessons and working to the best of your ability. We are confident that their hard work will be rewarded whatever the final system of awarding grades.
Remote learning might be continuing but that doesn't mean key activities are not taking place. This week has seen the launch of the options process for Year 9 students. Mr Connor ran a presentation during prep earlier in the week outlining how the process will work this year and Options Booklets and letters will be on their way home to parents this afternoon. The options process is always an exiting time for me as I see our students really get to take an active part in decisions affecting their education and the subjects they will take. It's a really important rite of passage for the students and one that is key to a successful Key Stage 4. The current situation will mean we will need to run the process differently. I have every confidence that the quality of information available via the booklet and the soon to be launched subject videos will ensure that every student can make truly informed choices.
Despite the many challenges presented by the pandemic, our students continue to make progress towards their Duke of Edinburgh Awards. At the beginning of the academic year 41 students signed up to start their Bronze DofE Award. Since then, they have been working hard doing their Volunteering, Physical and Skill sections, with Sophie Evans, Alana Phelps and Ryan Burge becoming the first of this new cohort to fully complete one section. We have also been able to celebrate more students fully completing their Bronze Awards. Congratulations go to:
Lydia Matumba

Adele Smith

Ava Hanman

Christopher Jeanes

Emily Wadley

Esther Millward

Caitlin Adshead

Luke Wallis
Completing any level of your DofE is an amazing achievement but doing this during a global pandemic, where there are so many restrictions on daily life makes this achievement even more remarkable.
This week saw the start of the expedition section where Mr Higgs hosted a virtual parents' meeting with Ocean Rock Adventure, our approved activity provider for the expedition section. This was well attended and gave the parents all the information they needed before the students start this section. The students will now be sent some remote learning in the form of videos and a logbook to complete. Hopefully the students will get the chance to complete their expedition before the end of this academic year.
Congratulations also need to go to Mr Horton who successfully completed his DofE Award Verifier training last week. Mr Horton has taken over from Mr Wakeford, as the member of SLT who oversees the management of the DofE Award in school. Part of his role is to verify every student's work, ensuring the awards that we hand out in school continue to be of the highest quality.
Knowing the return to school will be some weeks off will be a challenge for some students who are finding the lockdown really tough. Please remember that our staff remain available to support the students. The best points of contact are always the Tutors or the Heads of Year. There is also a wealth of well-being material and links on the school website here.
As always, I include my weekly reminder about Free School Meals eligibility. If your financial circumstances have changed, your child may be eligible for Free School Meals. If you click on this link you will find guidance on the eligibility criteria and the application process. It's a quick process and we are notified of all FSM entitlements by Gloucestershire County Council each Monday. I would urge you to take a look if you think you may benefit from financial assistance.
Once again I will end this piece by sharing some of the Zoom stars identified by our staff over the past week. These are a selection of the students who have absolutely excelled in terms of their engagement and work produced. So, this week's Zoom stars are:
| | | | | |
| --- | --- | --- | --- | --- |
| Year 7 | Year 8 | Year 9 | Year 10 | Year 11 |
| Abbie Nicholls | Amariya Bhaiyat | Alicia Adams | Adele Smith | Amelia Moore |
| Aidan Sangster-Rice | Charlotte Holford | Amy Wilkinson | Amber Rowles | Ellie Bundy |
| Amy Northmore | Jaiden Cornock | Ashley Dixon | Archie Hall | Erin Jones |
| Cameron Merrick | Jan Szersen | Bobbi-Brooke Watkins | Charlotte Bodenham | Olivia Long |
| Chloe Webb | Jess Knock | Dilawar Oryakhil | Cody Barley | Cassie Biggs |
| Corbyn Jones | Kye Bingham | Dylan Hurd | Daisy Lord | Chloe Sharpe |
| Evelyn Howells | Lauren Keyse | Emma Loomes | Emily Wadley | Lily Williams |
| Evie Bell | Louis Ho | Evie Murphy | Henry Moseley | Faye Chisholm |
| Finlay Plane | Maddie Woodger | Jessie Hancock | Jack Osbourne | Leon Johnson |
| Finn Wilks | Maddisyn Hodder | Joshua Loveys | Leona Green | Megan Voyce |
| Hannah Millward | Ollie Payne | Kiana Male | Nikol Kalafolva | |
| Isabella Hay | Oscar Symons | Lewis Chisholm | Shana Walsh | |
| Jayden Jefferies | Ryan Trigg | Lilly Lusty | Shanai Mitchell | |
| Joe Hawkins | Sophie Ormandy | Maisie Swankie | Tom Taylor | |
| Josh Day-Webb | | Michael Merrett | Imogen Price | |
| Keana Barnes | | Oliver Leonard | | |
| Lily Symonds | | Pippa Anderton | | |
| Lucas Prewer | | Ruby Ashmore | | |
| Macy Holland | | Scarlett Etheridge | | |
| Max Thompson | | Tom Greenaway and | | |
| Molly Paul | | Tori Smith | | |
| Nadia Lazar | | Zunairah Cross | | |
| Nicola Majernik | | Alex Ip | | |
| Nicole Walker | | | | |
| Rebecca Clay | | | | |
| Riley Weston | | | | |
| Ryan Sands | | | | |
| Shayla Rhoda-Mitchell | | | | |
| Willow Clark | | | | |
All this left for me to do is to wish you a safe and a healthy weekend!
Kind regards
Richard Johnson
Headteacher