Headteacher's Blog 19-3-21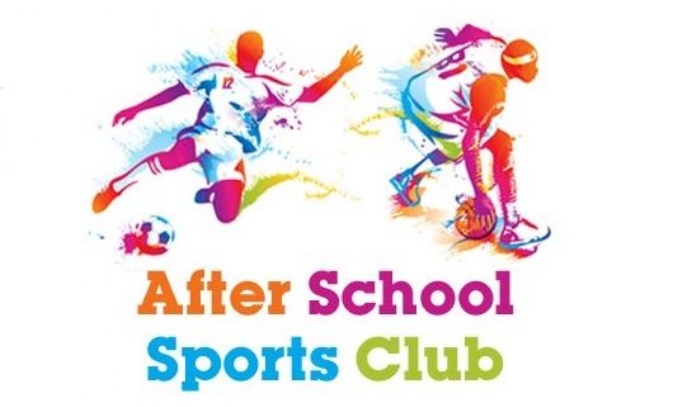 Our first full week with all of our students back is now complete
As I write this piece we are nearing the end of the first week where we have had all of our students back in school. Starting on 8th March our phased approach has allowed us to carry out initial testing in a calm and secure environment and also to deliver a smooth reintroduction to school for all year groups. So far the return has gone well. Attendance has been very encouraging and is significantly higher than the 89% recorded for secondary schools nationally last week. I would like to commend the students for the way they have been able to resume their in-school studies so successfully.
A key part of our return has been delivering the LFD testing programme initiated by the Government. That has been no mean feat. Over the space of 10 school days we have carried out over 3000 tests all overseen by our team of staff volunteers. Throughout the programme the students have conducted themselves superbly. They have shown great levels of maturity and equanimity. I am also indebted to the staff overseeing this work for the professionalism they have shown in ensuring all of the students have been at ease.
Friday 19th March sees the end of our large-scale operation with the process moving to home-testing for the students. Test kits have been issued to the students and full details of the process including details of testing over Easter will be sent home today by parentmail. If you do have any questions relating to the testing programme please direct them to lfdtesting@severnvaleschool.com.
This week students from across Gloucestershire came together to have their voices heard in an event organised by Bishop of Gloucester, the Right Reverend Rachel Treweek. The event was held over Zoom and attended by over 100 business leaders, MPs, local councillors, charities, and public bodies such as the NHS and police, along with representatives from the media. Students from the G15 student group including our own Student Leadership group provided questions and had a chance to hear responses from a huge range of professionals.
Our young people spoke with clarity and passion about the challenges they have faced and their desire to be heard. Issues raised ranged from concerns around youth mental health, an uncertainty about their future career and education prospects, and a need for greater communication between decision makers and those young people they serve.
Commenting on the success of the event Bishop Rachel said "I would like to say a huge thank you for helping us co-create our Youth Forum. Your views helped us shape how to run the event, the themes and questions for the breakout groups and who needed to be invited. Most importantly you shared how you felt and what you thought, which was really powerful." I would like to extend my thanks to the students who participated in the event and to Mr Hockaday for supporting them.
I am pleased to report that our DofE cohort are containing to make good progress. Congratulations this week go to the following students have completed their Bronze Duke of Edinburgh Awards:
Finlay Holland
Amelia Neate
Harvey Taylor
Robbie Farr
Lucy Merchant
Molly-May Newman
Chloe Boulton
Summer Evans
Congratulations also go to the following students in the 2020-21 cohort who have become some of the first to complete a section of the award they started in September:
Dylan Bhatti
Ryan Burge
Lewis Chisholm
A big congratulations must also go to Alana Phelps, who has now become the first student in the 2020-21 cohort to complete her second section. Finally, congratulations to Mrs Darlington who successfully completed her Introduction to DofE and Expedition Assessor training this month.
As I mentioned last week, after-school sport will begin for all year groups next week. The sports will include football, netball and badminton with basketball for Year 10s on a Wednesday also. Knowing how restricted our young people have been in terms accessing sport, this will be a great opportunity for them all. The activities will run in year group bubbles with days allocated to year groups as follows:
Monday - Year 8
Tuesday - Year 9
Wednesday - Year 10
Thursday - Year 7
Friday - Year 11
Full details have been sent home by parentmail and are available on the Severn Vale PE Twitter and Instagram accounts.
As always, I include my weekly reminder about Free School Meals eligibility. If your financial circumstances have changed, your child may be eligible for Free School Meals. If you click on this link you will find guidance on the eligibility criteria and the application process. It's a quick process and we are notified of all FSM entitlements by Gloucestershire County Council each Monday. I would urge you to take a look if you think you may benefit from financial assistance.
Finally a plea regarding the end of the school day. School Lane is becoming increasingly busy due in large part to a significant number of parents picking their children up by car. Of course this week it has been exacerbated by the roadworks on Severn Vale Drive. With one side of the road almost entirely full with parked cars it makes it increasingly difficult for all and increases the risk to our students leaving the school site.
We are fortunate that the vast majority of our students live within walking or cycling distance from school. If your child can walk or cycle to school please do encourage them to do that. If you do need to pick them up by car wherever possible please do avoid parking in the immediate vicinity of the school and in particular on School Lane. Please also remember to be courteous to our local residents when parking. Thank you in advance.
I hope you have a great weekend
Kind regards
Richard Johnson
Headteacher