Headteacher's Blog 19-4-21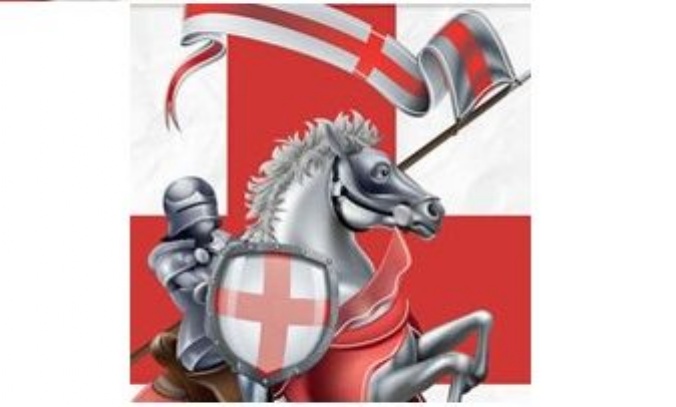 Beautiful weather heralded the return of students after the Easter break
Welcome to my first blog of the new term and a happy St George's Day to you all.
It has been a beautifully sunny return to school this last week. The sunny days have made it possible for us to open the field to most year groups. Having the space to be outside and play and socialise has been appreciated by all of the students and is a really positive development. It's also another part of returning to normal, more of which we will hopefully see as the term progresses.
The Covid picture locally remains very positive. Cases are very low, restrictions are being eased and there are many encouraging signs. However, it is important to stress that we are not out of the woods yet; indeed we had two positive cases at Easter which was a powerful reminder that this virus is still present and does have the potential to cause significant disruption. This means we do have to retain the vast majority of our preventative measures. You will know that the requirement to wear face masks in classrooms remains until at least 17th May. We also still have the students in their year group bubbles, including on the field which is zoned for the different year groups.
For our Year 11s the final phase of preparation is under way before they begin the process of completing their terminal assessments in May. Theirs has been the most disrupted Key Stage 4 imaginable and I can only reiterate how impressed I have been both with the way they have handled this challenging situation and the way they have conducted themselves. Their challenge now is to finish the job off and to metaphorically put the ball in the back of the net.
For all students the return after a break is an important time to look to re-establish key routines. Be it effective sleep routines so that they are well rested and ready for the challenges of the day ahead or organisation so that they always have their bag packed and ready with all of the equipment they need. Homework is another of those key routines.
We believe homework is a key part of our students' education. It not only reinforces classroom learning, it also helps students to develop skills and attitudes they need for successful lifelong learning. It promotes independent learning skills, including the habits of inquiry and investigation. It provides feedback to teachers on how students are learning. Homework also allows parents and carers to be involved in students' learning and keeps them informed about work students are doing. All of our homework is set on Show My Homework and is visible to parents. I would ask you all to talk regularly to your children about their homework and to make sure that your child is developing excellent homework routines. Thank you in advance for your support with this.
Next Thursday sees our Year 10 parents evening take place. Once again this will be a virtual parents evening using the School Cloud system. I have used this system as a parent when attending the parents evening for my daughter and found it to be really simple and easy to use. If you haven't already, please do make sure you have made bookings to see your child's teachers.
As restrictions begin to ease, other elements of our normal school life can return. This term sees the return of our instrumental music team after a considerable period of absence. It will be great to hear the sounds of drum kit, guitars, piano and singing lessons reverberating around the music department. We are also very excited to be welcoming Victoria Clark who is a singer-songwriter, multi-instrumentalist and senior workshop leader with The Music Works, who will be working with a group of Year 8 students every Friday afternoon on a project entitled 'Music Minds', which explores the role and value of songwriting linked with well-being. This promises to be an exciting and meaningful experience for those students involved.
The new Children's Commissioner for England, Dame Rachel de Souza, has launched The Big Ask – the largest ever consultation with children aged 4 to 17 in England. It aims to find out children's concerns and aspirations about the future, so that children can be placed at the heart of our country's recovery from the coronavirus outbreak. We will be getting students to complete the survey in their computing lessons. Parents are also invited to complete the adult survey to share their views about the future for children and young people today, and what they think is holding young people back. To do this you can click this link. The results from this survey will help the Children's Commissioner identify the barriers preventing children from reaching their potential, put forward solutions and set ambitious goals for the country to achieve.
As always, I include my weekly reminder about Free School Meals eligibility. If your financial circumstances have changed, your child may be eligible for Free School Meals. If you click on this link you will find guidance on the eligibility criteria and the application process. It's a quick process and we are notified of all FSM entitlements by Gloucestershire County Council each Monday. I would urge you to take a look if you think you may benefit from financial assistance.
I hope you are able to take advantage of what promises to be a beautiful weekend weather wise.
Kind regards
Richard Johnson
Headteacher