Headteacher's Blog 21-7-22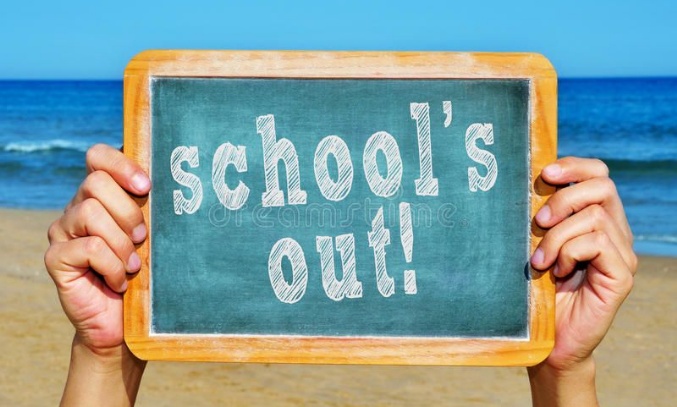 The end of the academic year is here
The academic year has drawn to a close. A year that begin with the spectre of Covid hanging over us has ended in a much more positive fashion. A sense of normality has returned and things we have always taken for granted have begun taking place again. School is a much happier place for that.
We have completed an exam season for the first time in 3 years; just writing that sentence seems incredible. As well as the welcome return of exams, we have also welcomed back the extra-curricular activities that make school such a vibrant place to be. Trips and visits have started again; school sports fixtures have taken place every week and we held our first school Prom for three years at the end of June. We have all got our fingers crossed that 2022-23 sees a full academic year free from disruption.
The last year has been a challenge and that continued into the last week of term with the impact of the recent heatwave. I would like to take this opportunity to thank you for your continued support. Working in partnership is vital in ensuring we can deliver success for your children, our students, and I am enormously grateful for the support you provide.
As always at this time of year we are bidding farewell to a number of staff. Amongst those leaving is Mrs Swattridge. She joined the school in September 1979 - I was 8!! Including a break for the birth of her children, Mrs Swattridge has spent 43 years of her life at Severn Vale. That is a truly remarkable achievement, the likes of which we will probably never see again. Despite have earned a well-deserved retirement, Mrs Swattridge is in fact coming back in September to work as a maths tutor for our Year 11s two mornings a week. Even after 43 years she is still up for supporting more of our students. Those staff leaving include:
Mrs Swattridge
Mrs Jorden
Mrs Davies
Mrs Davis
Mr Pockett
Mrs Waugh
Ms Shellard
Ms Baker
Ms Kingsman
Mrs Siracusa
Mrs Taylor
Ms Paya Barge
Mr Pinco
I know you would want to join me in wishing them well in their future endeavours.
I am aware that for some families the current cost of living crisis will present some real challenges during the summer. I wanted to ensure that you were aware of a scheme Asda will be running. They have announced children can eat for just £1 at any time of day in Asda Cafés, seven days a week, with no minimum adult spend required. Baby food is also available as part of the initiative. Other stores are running similar schemes. They are well worth investigating.
Finally, a reminder about our arrangements for the start of the new academic year.
Thursday 1st September: Staff Inset Day – staff only
Friday 2nd September: Year 7 Induction Day 1 – Year 7 only
Monday 5th September: Year 7 Induction Day 2 – Year 7 only
Tuesday 6th September: Term starts for all other year groups
I will write to parents confirming these and other arrangements during the holidays.
I hope you and your family have a great summer.
Regards
Richard Johnson
Headteacher