Headteacher's Blog 9-12-22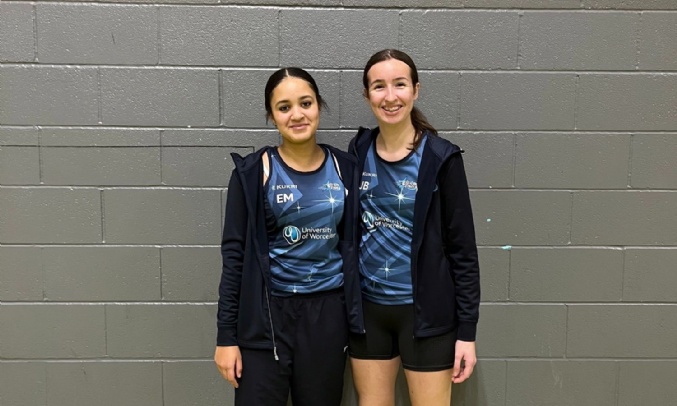 It was great to hear about Eva and Jasmine being selected for the U17 Severn Stars netball academy
I like every other parent have been watching the news regarding the Scarlet fever / Strep A infections seen both locally and nationally with a degree of alarm. It is heart-breaking to hear about the deaths of children as a result of these infections and our hearts go out to their families. We have received an update on the situation from the UKHSA this week. They have provided us with a letter with links to all the details that parents will need. That has been sent out today and I would urge you to read this information carefully.
It was an absolute delight this morning to see so many students come into school with small gifts as part of our gift drive in support of the Salvation Army appeal. I know that many families are struggling with the huge costs of living increases we have seen and the recent cold spell will not have helped. Thank you to all who contributed to making Christmas a little better for the families who will be supported by the Salvation Army.
On Thursday we held our first Sports Awards evening in three years. It was a great turnout to help celebrate the many sporting successes of our students over the past 12 months. It was a pleasure to see and hear from ex-Severn Vale student and current Gloucester city player Jack Hill. Thank you to Jack and the PE department for arranging this special evening.
On Monday we will be holding our Winter Showcase. It promises to be a fabulous evening of music across a wide range of genres. Having heard a number of the performers in recent lunchtime performance platforms I know the standard will be really high. I look forward to seeing you there.
I have written to parents separately this week highlighting a parent version of the On the Level that will take place next Tuesday. This workshop will provide parents with some really useful information about how they can support their children manage their mental health more effectively. This is the first time this session has been run in Gloucestershire so I would welcome any feedback that you have so I can share it with the local authority who are funding this project.
We break up for the Christmas holidays in a week and thought I would share details of an excellent opportunity that is available in the holidays. Have a Go is an inclusive school holiday programme in association with GCC with the aim of providing young people in receipt of free school meals access to music-making activities. Through the 4-day programme, those attending will gain experience learning through multiple music activities such as; Singing, Song-writing, Rapping, DJ'ing, Music Production and playing instruments, whilst having fun and making new friends. It sounds like a fabulous programme. Full details are available here: Have a Go - TheMusicWorks.
More sporting success to report for two of our Year 10 students: Jasmine Blench and Eva Moundene. Both have been selected for one of the several Severn Stars U17 Academies and based on their performances, could be selected for the overall Severn Stars U17 squad. This squad selects from across the South West and Wales and for the girls to be selected whilst still U15 players shows just how much potential they have. Congratulations both.
It's the World Cup quarter-finals this weekend. I'm sure many of us will be glued to our TVs on Saturday evening willing England on. Dare we begin to dream!!
Finally, a reminder that we will finish at 12.40 next Friday.
Kind regards
Richard Johnson
Headteacher