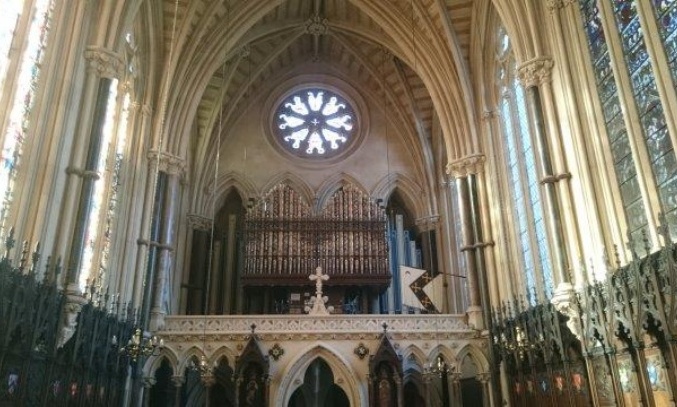 Year 10 Trip to Oxford University February 11th
Yesterday, ten Year 10 Students had the privilege of being able to walk around this stunning University and visit St Hilda's, Exeter and Oriel colleges. We were able to get a feel of what a large university is like and understand the high expectations and huge benefits of this world renowned establishment. We enjoyed a typical college lunch in the stunning Exeter College dining room and then listened to a Psychology lecturer, who gave us a greater understanding of his subject and got us to consider areas such as stereotyping and our preconceptions.
Also, I thought it was useful to be able to listen to what the students currently studying there thought about Oxford University and we were able ask them questions. Overall, I really enjoyed the whole day and getting a real insight into what oxford has to offer.
Rosie Hill with Miss Essex and Mrs Davis