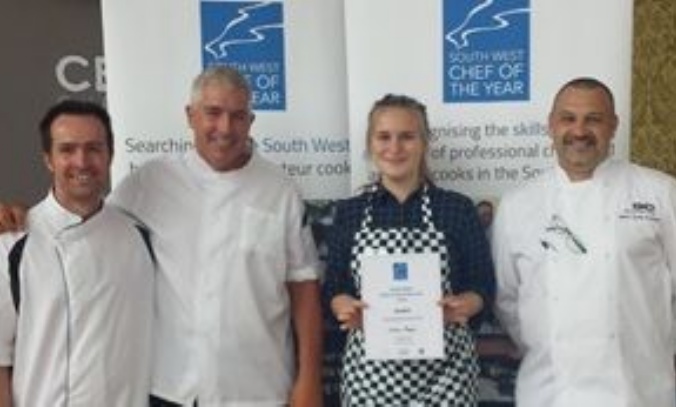 Laura wins a place in the final of the South West Junior Chef of the Year!
Congratulations to Laura Phipps and Ellie Martin for competing in the semi-final of the South West Junior Chef of the Year in Cheltenham on Thursday 7th July. Both girls were a credit to the school and produced two exceptional dishes based on food from the South West.
Ellie & Laura were against four other semi-finalist from across the county and had their dishes judged by top Michelin starred chefs. The chefs were - David Everitt-Matthias, Le Champignon Sauvage and Gus Ashenford, Restaurant 5 North Street.
Ellie's dish was Chilli seabass with balanched asparagus & chantenay carrots. Laura's dish was Pork curry (Gloucester Old Spot) with rice and homemade naan bread.
We are very proud to announce that Laura won the semi-final and will now compete in the final in October in Devon. Laura has been invited to work with David Everitt-Matthias who will mentor her for the final.