Cultural Tour of New York, USA – October 2017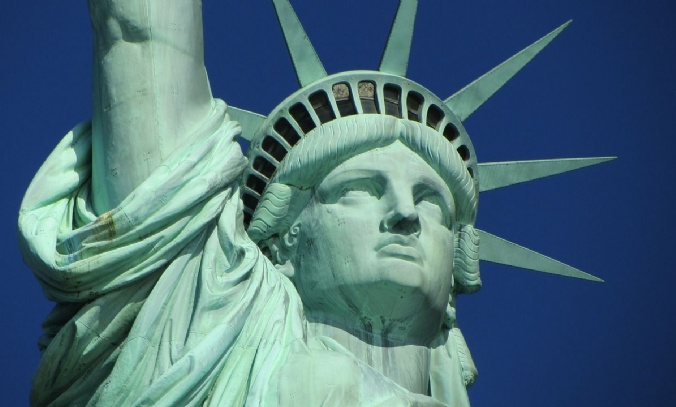 Cultural Tour of New York, USA – October 2017
Severn Vale are excited to be proposing a school tour to New Yorkto support our GCSE curriculum for Sociology, Media Studies, Politics and Art students as well as enhancing their learning experiences outside the school environment. This will be the second year we have offered this trip with 36 students in the current Year 10 participating in the same trip in the autumn of this year.
The trip is being booked through NST Travel, the UK's leading educational travel company for schools with more than 45 years' experience. They work closely with us during the whole tour planning process to ensure that your child will get the very best learning experience whilst away.
Key details:
5 days and 4 nights

Departs on Monday 30th October 2017

Returns on Friday 3rd November 2017

The provisional cost is £990.00 per pupil.
Please note that this is approximate as the cost of flights cannot be confirmed this far in advance. A final price will be announced in October 2016 once this is possible. However, this figure represents the maximum possible cost of the trip to you.
This price includes:
Return flights from London Heathrow to JFK airport, New York with British Airways

Airport transfers in the UK and NYC

Travel in and around NYC

3 nights' accommodation in the West Side YMCA, moments from Central Park in Manhattan

Breakfast and evening meals whilst in New York

Group travel insurance

Trip Hoody

All tips (compulsory in the USA)

24hr emergency contact service whilst on tour via the travel company

Excursions to:

The 9/11 Memorial and Tribute Education Centre

"The Power of Advertising" – a top New York advertising executive will speak to the students about the power, influence and design of adverts

The Empire State Building

The Statue of Liberty cruise

The "High Line"

An out of town shopping mall

Times Square and 5th Avenue

Central Park

The Tenement Museum and Lower East Side Walking Tour (Sociology & Politics), NBC Studios (Media Studies) or the Museum of Modern Art (Art)
At this time, we are simply looking for serious expressions of interest in the trip. The trip is not limited in terms of maximum numbers, but we are looking for a minimum of 30 students to make the trip viable at the price we have been quoted. If you feel that you would like your child to have the opportunity to participate in this experience, please could you either e-mail me on the address below or complete the reply slip on the letter I have sent home with your child today and ask your child to return it to me at school by the end of term - Friday 22nd July 2016 - so that we can make a decision about whether we have enough interest to run the trip.
We appreciate that this trip is not cheap. However, we believe that it offers students a once in a lifetime opportunity to visit one of the world's great cities and learn invaluable lessons linked to their GCSE studies and ones which will serve them well in life. Please note that the current cost of a return flight to New York with BA for similar dates and times alone this year is £1500 so this "all inclusive" trip represents excellent value for money! We would encourage the students to fundraise to assist with payments and we are happy to support them organising cake sales or sponsored events. Please do not hesitate to contact me at the school if you wish to discuss any details about this trip before submitting an expression of interest.
Mrs K. L Prescott
Deputy Head - On behalf of the Sociology, Media Studies, Art and Politics departments
kprescott@severnvaleschool.com or 01452 720458