Severn Vale receive Career Mark award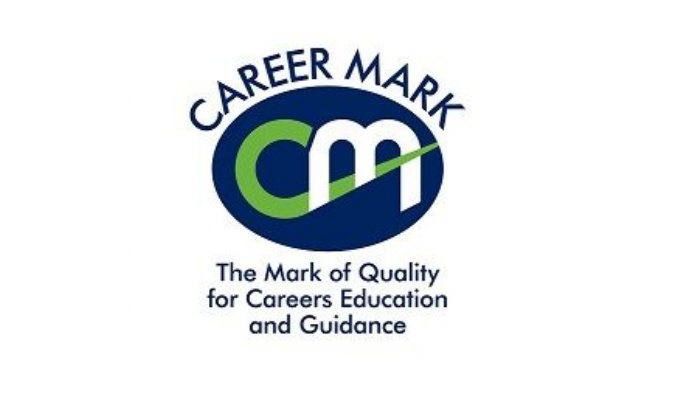 Severn Vale receives the Career Mark award in recognition of its high quality Careers education and guidance
High quality careers education and guidance are vital to prepare students for their next transition in school and in life. At Severn Vale we pride ourselves on the excellent careers advice and guidance students receive. We have strong links with local sixth forms, further education colleges, training providers and employers and strive to ensure all students are given full and impartial advice on all post-16 options and that they are very well prepared for their next steps.
Severn Vale School has recently been awarded Careers Mark in recognition of the quality and abundance of its careers education, information, advice and guidance. Career Mark is an award validated by the Quality in Careers Standard Board and lasts for two years.
To achieve the award the school had to provide evidence for five standards:
Management
Guidance
Curriculum
Information
Learner Outcomes
Some of the wonderful comments in the report which arose from the inspector's observations and discussion with our students:
"The school has developed an impressive range of external contacts, and does not shy from the considerable organisation involved in setting up visits to and by the school. Care is given to evaluating the impact of their contribution".
"they (students) clearly saw the value of initiating conversations (with teachers and visitors) and were thus able to maximise the potential of the programme as a whole."
"All year groups described being effectively prepared to make the most of activities. personal responsibility:"
" a year 9 student explaining "'Futures' gets you set with what you need for life, so you have the right attitudes at work".
One (Year 7) student commented: "When would you start if not year 7. If we left it all to year 11 we would panic". Another reflected "It made me think about the importance of school",
"The school should be commended for achieving a clearly evidenced balance; students felt both well supported but additionally galvanised."
"Careers at Severn Vale is characterised by a deep commitment to providing students with positive influences on their planning. The school provide this influence in many ways, recognising the potential of lessons, guidance and information equally".