Year 9 Rugby 7s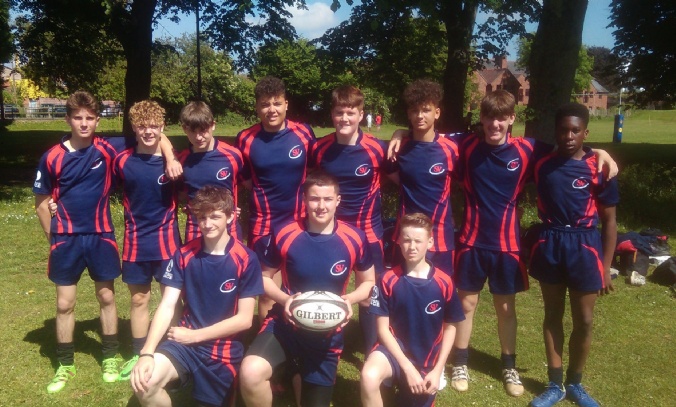 The Year 9 rugby 7s team travelled to Monmouth to take part in the Monmouth Comprehensive School's Rugby 7s tournament
On 22nd May, The year 9 rugby 7s team travelled to Monmouth to take part in the Monmouth Comprehensive School Rugby 7s tournament. The tournament involved 16 teams from across South Wales and the borders.
The first phase was a group round robin. Severn Vale beat Blackwood 55-5, then beat Baeslegg 25-5 . In the final game the boys lost to Aberdare Boys School, the eventual winners of the tournament, 35-5, .
Severn Vale progressed to the quarter finals as runners up in their group. In the quarter final they met a talented Aberseychen side and were cruelly knocked out in sudden death.
Mr Rogers, the team's coach said "It was a great day. The boys were a credit to the school; giving their all before losing in sudden death in the quarter finals". Congratulations to all who took part.