First Story project visit to Oxford University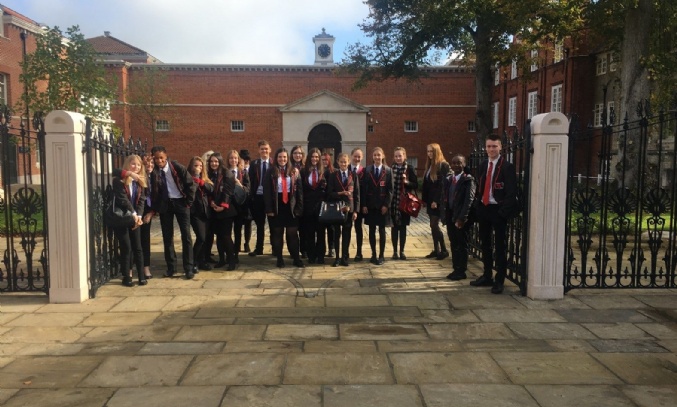 The new First Story cohort kicked off with a visit to Oxford University
Following on from the success of last year, this year 22 students are taking part in the First Story project. This is an exciting opportunity allowing students to work with our 'writer in residence', actress and stand up comedienne, Angie Belcher in creating a collection of creative writing that will be published into an anthology and launched at the Cheltenham Literature festival next year.
Students will work with Angie over 16 weeks to try out a variety of styles of writing and collectively decide on a theme for their anthology before they edit and fine tune their pieces and work with the illustration department of Gloucestershire University to design a cover. The emphasis is on the students having control over the finished piece and getting to sample all of the aspects of being an author.
Last week we took them to Oxford University to take part in the 'Young Writer's Festival' where they got to watch some incredible performances from world class poets like John Agard and Grace Nichols, attend writing workshops and share some of their work with the other students at the festival. As always, our students did us proud and were impeccably behaved all day, even helping staff to clear away at the end, as well as producing some amazing writing.
We had our first writing session with Angie Belcher on Tuesday 26th and already we are excited to see what written wonders this year's group will produce.