Cheltenham Festival First Story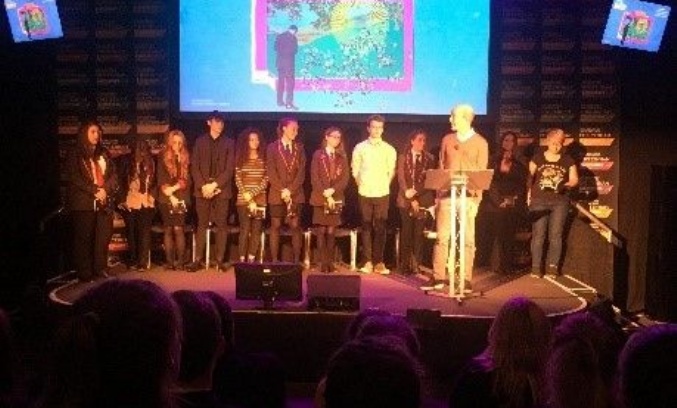 Students from Severn Vale present their anthology at the prestigious Cheltenham Literature Festival

Last year 15 students took part in the Cheltenham Festival First Story project. Over the course of the year they worked with professional writer and theatre director Jonathan Lloyd to create their own anthology of writing – 'Fragmented Reflections.' After an exciting launch at Severn Vale in June, last week saw the students present their anthology at the prestigious Cheltenham Literature Festival along with three other schools who had taken part in the project.
On Friday 6th October, joined by Jonathan, students took to the stage at the ink pot to share one of their favourite pieces each from the anthology. We were wowed all over again by their personal and poignant writing and incredibly proud of their brave performances. After they had all shared a piece, Ben Gibbs represented Severn Vale in a panel event, hosted by spoken word poet Anthony Anaxagorou, and answered questions from the audience about his experience with the project and some of the pieces he had written.
As always, our students were an absolute credit to us and we are immensely proud of everything they have achieved across the Cheltenham Literature Festival First Story project. It was truly wonderful to see them up on that stage, as published authors, sharing their thoughts on their world. A huge congratulations to all of the students involved.