Citizenship & Politics students visit Parliament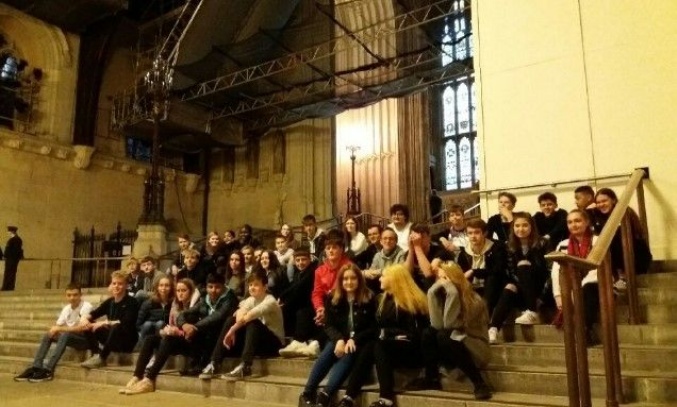 Year 10 and 11 GCSE Citizenship & Politics students visit Parliament
This term students from Year 10 and Year 11 headed down to London for the day to visit Westminster and have a tour of both the House of Commons and the House of Lords. We were fortunate enough to be in the public gallery for two extremely interesting debates. The House of Commons were debating the Report Stage of the Brexit bill and the House of Lords were wrestling with the issue of ISIS defectors returning to the UK. Needless to say our students had opinions on both!
Whilst I would love to report seeing the likes of David Davis in the Commons was the highlight, for many it was in fact our close encounter with Sir Alan Sugar in the corridor on the way to the Lords. It seems celebrity trumps Ministers, even for Politics students!
After our tour students took part in a workshop run by the parliament education service, where they explored the making of laws in this country. With the increased rigour of the new GCSE syllabus, we opted for the A-level workshop and students easily rose to the challenge, showing just how capable they are.
The day finished with and Q&A session with our local MP and students debating the issues they'd encountered for the duration of the journey home. Yet another reminder of just how great our students are.