Ask the professionals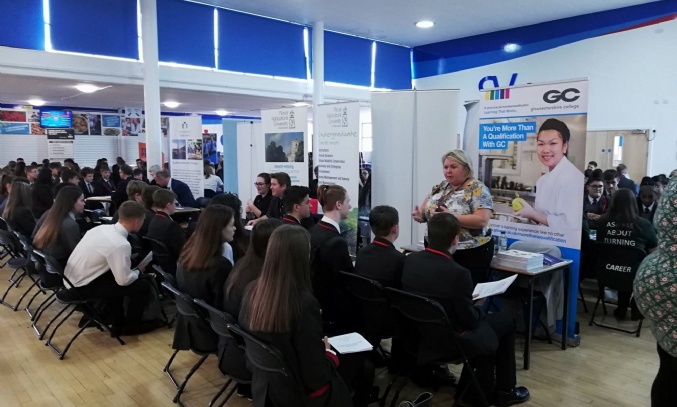 As part of our Year 11 Careers Education all students were able to take part in an innovative and informative "speed-dating" event involving 30 employers and post-16 providers
We know that students are more motivated to work hard at their GCSEs if they know what they want to do post-16. Therefore to help our students understand some of the exciting career choices open to them Severn Vale organised an Ask the Professional event where 30 employers and post-16 providers talked to our students.
Run in a "speed-dating" format students had five minutes to learn about each profession first hand. Companies ranged from GCHQ to Stagecoach bus company and Horizon Nuclear, to the Army. The event was also well supported by local universities and colleges such as Hartpury and Gloucestershire College.
Ask the Professional is just one of the opportunities in our programme of events at Severn Vale aimed at getting our students ready for the world of work. If you would like further information about the different careers opportunities please email here.
Virginia Martin
Careers Lead