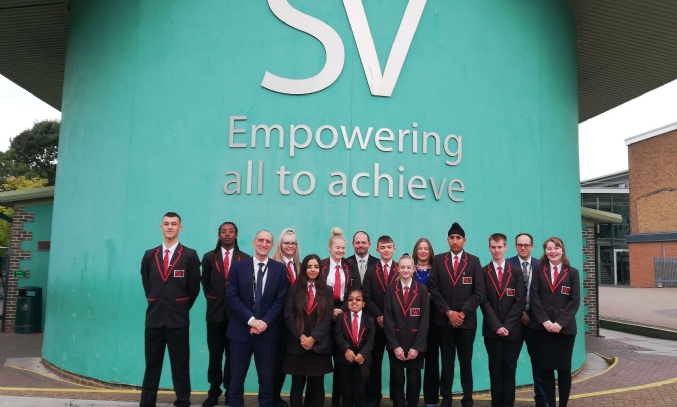 Welcome to the new student leadership team
This week, we have welcomed back our Year 11 Student Leadership Team along with our other students. These 12 students underwent a rigorous application and interview process towards the end of last academic year to earn their red ties! They will now be working closely with Mr Spooner (Head of KS4), Mr Horton and Mrs Prescott (Deputy Headteachers) and Mr Hockaday (Head of Futures) to advocate for the student body, lead initiatives to improve the school community further still and run charity events over the course of the year.
Congratulations to them all - true role models for the rest of the school.