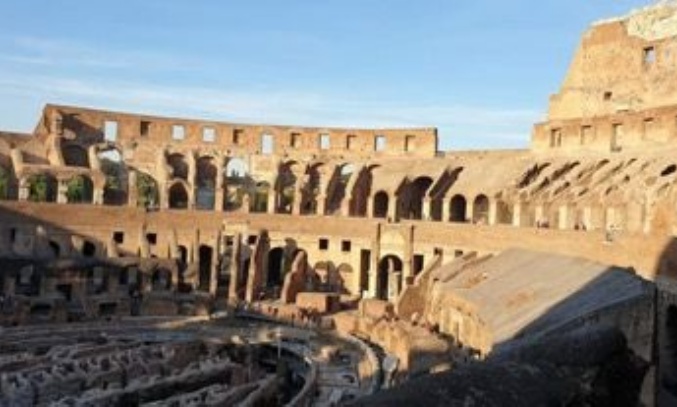 The Coliseum was one of the highlights for Year 11 students on their recent visit to Rome
October Half-Term saw some very unexpected Autumn sun for 32 Year 11 who accompanied us to the beautiful city of Rome. As part of their GCSE Religious Studies course the students were lucky enough to spend 4 glorious days visiting key religious and historical sites, accompanied by myself, Mr Connor, Miss Crouch and Miss O'Neill. The Vatican was awe inspiring, and busier than normal due to visiting pilgrims. We were interested to learn that the current Pop - Pope Francis - has bucked tradition and refused to live within the Vatican's palatial Pope's apartment - instead choosing to live in a standard room given to priests within the Vatican. Despite the building work going on to restore the Colosseum it still impressed us all with its amazing (and gruesome) history. The beautiful Piazza's provided some shopping opportunities and much deserved gelato to cool us down. Food featured heavily on the trip - with the most amazing pasta and pizza plus a treat night at the Hard Rock Cafe.
By day four, students were growing in confidence, coping with the crowds on the Metro and ordering food and drink on their own. It was a fabulous trip, if not very tiring with an average 24,000 steps being done every day! Cue lots of sore legs and much needed rest to our return to the UK. Thank you Year 11 for an amazing trip - we hope you enjoyed it as much as we did!
Mrs Dodd
Subject Leader for RE