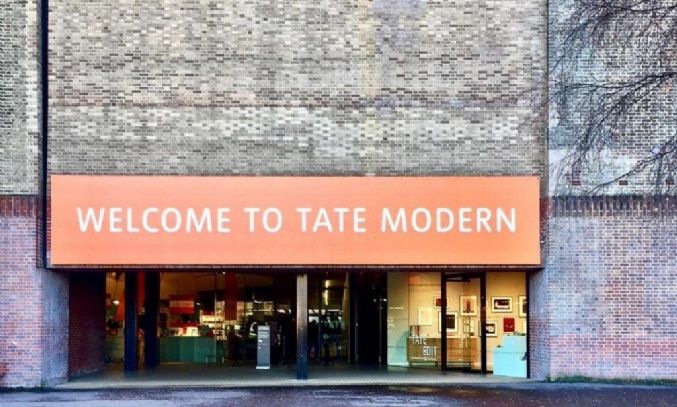 GCSE Fine Art and Photography students enjoyed a trip to London to visit Tate Modern
On Saturday 18th January, the Art Department took our Year 11 Fine Art & Photography students to London to visit Tate Modern. We were met with a stunning day in the capital, which enabled students to photograph aspects of architecture and public spaces as we walked along Thames side to the Tate modern. Once inside the Tate the students were in awe of the Gallery spaces, the scale of the building and the architecture. We were able to focus our visit with the exam question starting points. Students selected pieces they initially engaged with and were able to record their observations through media & annotation to inspire their ideas and exploration back in the classroom. Students were impressed to see artworks they have previously seen and now understand the scale, techniques of a piece or how art expresses emotions through marks & colour.
Photography students were able to reflect on a wide range of lens media, including Abstract, issue and society photography & film. It also gave us all the opportunity to discuss 'What is Art' and for students to experience the diverse media, materials and objects and installations which often became an immersive experience. We were also lucky enough to be able to visit the viewing platform with a challenging 10-story walk up to meet it. The light was excellent and provided another photographic opportunity to record the London skyline.