Restart a Heart Day 2020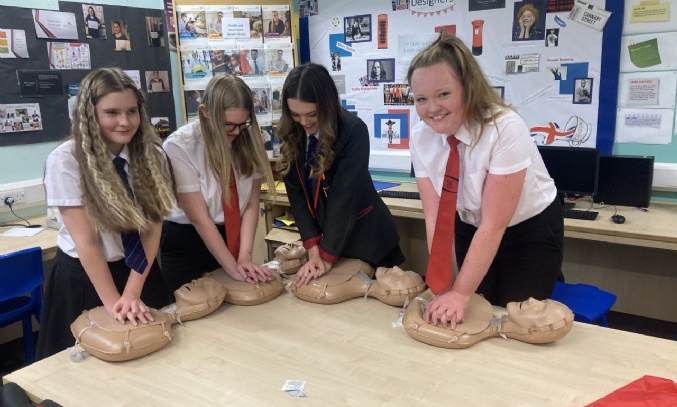 Our students learning valuable skills on Restart a Heart Day
Friday 16th October was Restart a Heart Day. The aim of the this intiative is to encourage individuals to gain the skills and understanding to deliver CPR. Out of hospital cardiac arrests are one of the biggest causes of death in the UK, and learning and performing CPR could be the difference between life and death for a loved one at home, a colleague at work, or a stranger in the street.
The Severn Vale School Health and Social Care department joined in Restart a Heart Day raising awareness about cardiac arrest and helping our students to learn CPR, giving them lifesaving skills and the confidence to use them.
It was a great experience for the students; both educational and enjoyable. Thanks to Ms Stead and Mr Pocket for helping to organise the training.