Severn Vale students recording at the new Music Works studio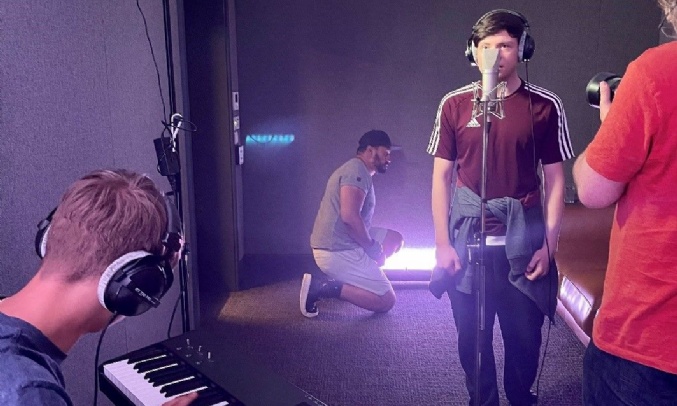 Severn Vale students became the first students to record at the new Music Works studios
At the start of this term I had the pleasure of visiting the new Music Works 'Hub' which has opened in central Gloucester (above the Chambers). It promises to be an exciting and vibrant space for musicians offering a range of programmes and facilities including four recording studios, digital / broadcast room, sensory room, and a large live performance space.

One of the highlights of the visit was seeing two of our Year 11 students (Sam Seville and George Foyle) professionally record 'The Covid Generation' for the G15 Celebration of Success. This will be included as a key item in the event. A fantastic and deserved opportunity for them both.

While at the Hub, it was lovely to bump into Maisie Gaffney (ex SVS Music student) who is involved in the Music Works' 'Upsurge' Young artists' Professional Development Programme. You can visit Maisie's Spotify page and listen to her Debut EP here.
Mr Khokher
Music Department