Term 1 lunchtime performance platforms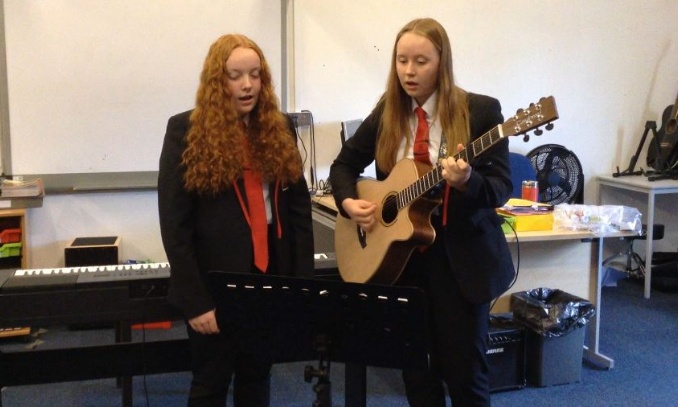 Term 1 lunchtime performance platforms!
Students across various year groups have been enthusiastically practising, being coached, rehearsing and of course performing in our Term 1 (October) lunchtime platforms with a fantastic number signing up for this first performance opportunity of the year.
Singers, pianists, guitarists and drummers have featured strongly over the week 5 platforms and all students have presented good performances. Whilst all year groups have been represented, a significant number of our Year 7s and 11s have got involved, with music ranging from solo piano and guitar pieces, solo vocalists with backing tracks, vocalists who are also guitarists, singers with piano accompaniment, a Year 7 trio (band) and this is before the week's performances have ended!
The musical interests of our students has also been very enlightening for our Music team and audiences — pieces from well-known piano composers, songs from musicals and films, Ed Sheeran, ABBA and AC/DC songs and 1990s / 2000s classic pop are just a few examples of the repertoire performed over the week.
Mr Martin and Mr Khokher would like to thank all students involved for sharing their musical abilities with others and for such a promising start to our SVS musical year.