Health and Social Care /Computer Science : Visit from Smartbox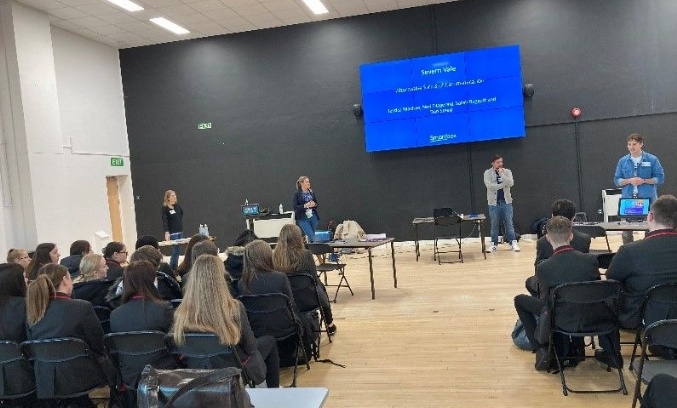 Our Year 10 Health and Social Care and Computer Science students saw first hand the amazing assistive technology provided by Smartbox
Our Year 10 Health and Social Care and Computer Science students were fortunate enough to be part of a session run by Smartbox, a company who design and manufacture assistive technology solutions for people with communication difficulties.
The students were afforded the opportunity to use and experience alternative technologies such as an eye typer, head mouse and other assistive devices. The team from Smart box talked them through the reason for requiring these devices, including showing some thought-provoking videos of people whose lives have been transformed through being able to communicate differently as well as the design process, the different job roles involved in the creation from design to finished product and their own personal career paths into Smartbox. The session linked strongly to both subjects GCSE specifications – Communication for Health and Social care and Hardware/Software for Computer Science.
A massive thank you to Smartbox for providing the students with such an inspirational experience.