Year 7 enjoy a day with Brass Band England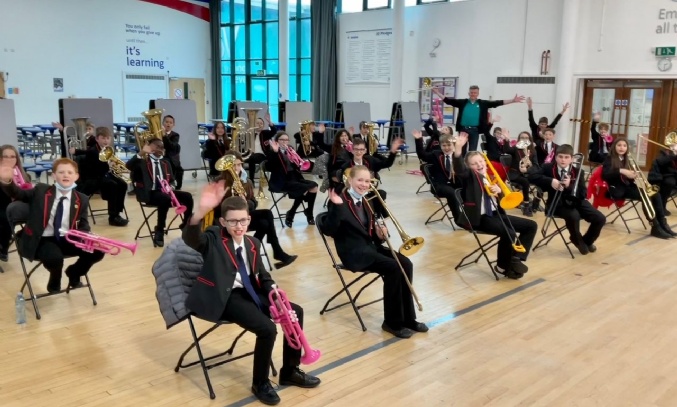 32 Year 7 students enjoyed a fabulous day with Brass Band England
Monday morning saw the hall set up with trumpets, trombones, tubas, baritones, tenor horns ready for 32 Year 7 students who participated in a Brass Day organised with Brass Band England. The students progressed through the initial challenges of producing a sound on a mouthpiece to learning and performing four pieces in a concert at the end of the day attended by an appreciative audience of parents and relatives.
The students were a credit to themselves and quickly responded to the musical and technical challenges of playing a brass instrument from scratch in a large ensemble. The project will be extended to Year 8 pupils in the New Year with the goal being to set up a Learner Brass Band in Quedgeley.
Please contact Mr. Khokher if you have any questions about this project or your child learning a brass instrument.