End of Term Arrangements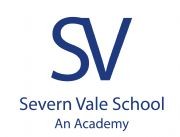 End of Term Arrangements - A farewell from Mr Rowland.
As you know we break up for the summer holidays this Friday 18 July. Please note that school will end at 1.30pm that day. The buses have been informed.
It has been an extremely productive and successful year. We have a Parents' Newsletter going out later this week which describes some of the students' achievements this term.
I would also like to thank the many people who have sent in very kind supportive messages to me personally as I end my time at Severn Vale School. It has been a pleasure working with you and your kindness is greatly appreciated.
Many people have asked me what I will be doing when I leave Severn Vale. I will still be working in education, helping Headteachers with school improvement planning, as a consultant. I'll also be focusing on charity work. You will hopefully have heard of 14-18 Legacy, an attempt by young people to raise one million pounds for the Royal British Legion over the next four years. As the 14-18 Legacy co-ordinator I plan to do my fair share of fundraising too, so I'll be tackling 26 challenges, one for each letter of the alphabet. Next week I'll be competing the Tour de Gloucestershire, a 200 mile bike ride and on my last ever day as a teacher, 31 August, I'll be taking on a Half Iron Man triathlon. If you could sponsor me, that would be tremendous. Any amount would be appreciated and every penny goes straight to 14-18 Legacy. You can donate online at www.virginmoneygiving.com/PeterRowland. (You can also text 1418 to 70020 for a £3 donation, or send a cheque to Severn Vale School made payable to 14-18 Legacy).
Twelve years of Headship has taught me that if you put your faith in young people they will seldom let you down. I am certain they will make their one million pound target and I am equally certain that Severn Vale will continue to thrive and develop yet further.
It only remains to wish you all, students and parents, an enjoyable and safe summer holiday.
Thank you for everything.
Yours sincerely
Peter Rowland
Headteacher