Cirencester Big Bang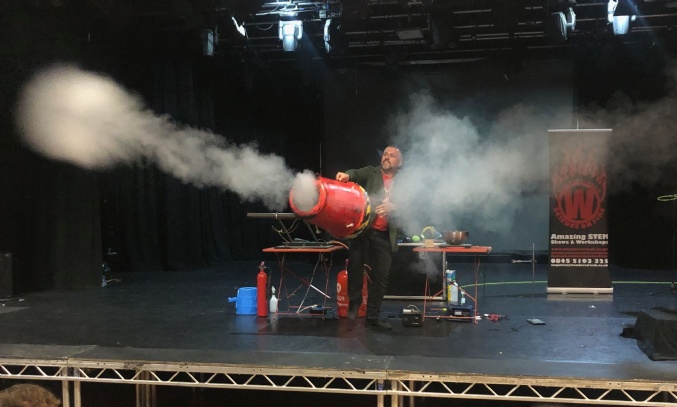 Some of our Year 9 and 10 Science students attended the Big Bang workshop at Cirencester College.
Our Year 9 and 10 Triple Scientists visited the Big Bang at School event at Cirencester College. This provided an inspiring STEM day filled with amazing science and engineering activities, workshops and project work for the students. Amongst the many activities the students had the opportunity to extract DNA from a strawberry, learn about the workings of the brain and understand more about the possibilities of a virtual world. Mr Cameron (much to our student's delight) even got the opportunity to hit a breeze block on top of the presenter with a sledgehammer! The students had a great time and were a credit to the school throughout the day.