Y9 SVS Students Nominated for The Dux Award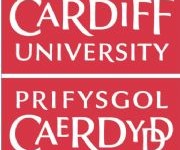 The Dux Award has been set up by the Department of Education to recognise and reward high performing Y9 students across the UK. Dux is the Latin for Leader. Students at Severn Vale were identified through subject level data and staff feedback. Staff stated that the two students selected had high levels of maturity, great independent learning skills and a positive attitude to learning. The two students nominated were Evelyn Mitchell and Joe Barrett.
On Wednesday 12th June 2013 the students travelled to Cardiff University to meet up with other Dux Award winners and find out more about university life. They were given a tour of the students union and took part in two exciting lectures. The first was science based and involved a lot of loud bangs! While the second gave students an insight into journalism. Both really enjoyed the day and said it made them think more about what they might need to do if they wanted to go to university in the future.