Salvation Army Gift Drive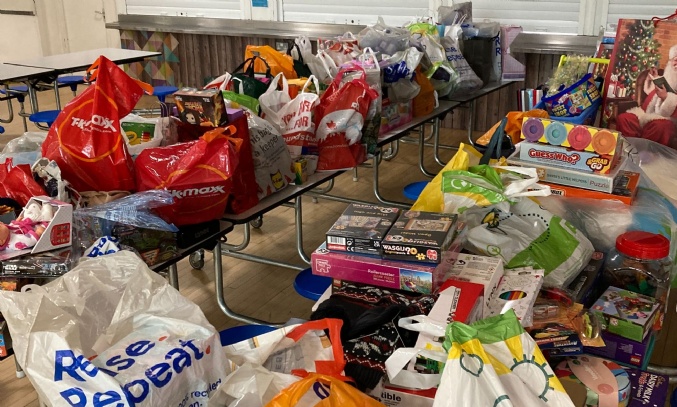 Students provide hundreds of gifts to those in need.
We have a saying here at Severn Vale: 'today's struggles are tomorrow's stories'.  But not all struggles are our own. Sometimes we need to look beyond our circumstances, so this term we encouraged our students to think about how they could write an entry in someone else's story. 
Whilst Christmas is a time of joy for many, for some, the pressure to provide for their family is overwhelming, and this term we got to speak into this.  We got to help. 
Every year the Salvation Army put together gift and food hampers for those families that may otherwise struggle to cope over Christmas. So once again Severn Vale decided to team up with them and see if we could make Christmas that little bit more special. The call went out to students and their families, asking them to buy one extra gift for those who might otherwise go without, and the response was amazing!
In a single day, students brought in several hundred gifts. At a time when inflation is skyrocketing and energy bills are four times what they were, it would be understandable if our response reflected this but it didn't! Your response has been truly humbling.
Christmas is about so much more than gifts. It's a time to extend love to our neighbours, to rejoice in our shared humanity, to bring a message of hope, and that's exactly what you've done. On behalf of those families you have helped I'd like to extend my warmest, heartfelt thanks. You've made a difference to children and parents you'll never meet and should feel truly proud.
Thank you.
Mr Hockaday