Business Breakfast - University of Gloucestershire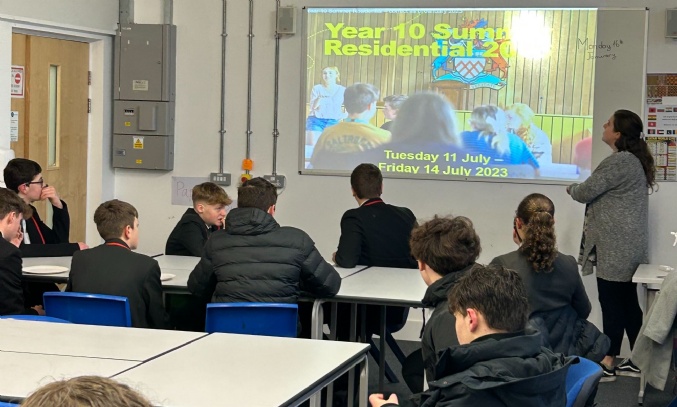 The University of Gloucestershire held a business breakfast with some of our Year 10 students.
Today the University of Gloucestershire came into SVS to run a Business Breakfast for Year 10 students who were interested in attending the UofG's Summer Residential Programme in July 2023. Having filled up on pain au chocolate / doughnuts and fruit juice, nearly 30 Year 10s found out more information on what the summer residential entails and how to apply. SVS normally has around 6-8 students attend this programme each year.