Fantastic new resources to support sport at Severn Vale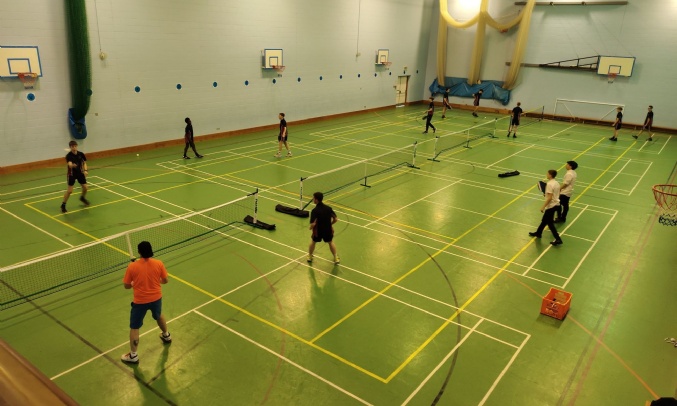 Great news as Active Gloucestershire funding has been secured to support the development of sport at Severn Vale
I am pleased to announce that before the Easter holidays Severn Vale's PE Department was successful in securing funding from Active Gloucestershire for a range of sports for the next three years.
I want our students to experience a wide range of sports exercise, hoping they will take their new experiences with them when they leave Severn Vale and develop into healthy active young adults. I have invested in sports and equipment that target students who are not currently involved in our traditional range of team sports, I have also made direct links with the community around the school ensuring the sport and exercise doesn't stop when school finishes. There will be opportunity for our wider community to benefit also. I believe making links with clubs outside school and getting students involved, really help the development of an all-around healthy, active happy young adult.
Sports that we have invested in so far.
Cricket
Equipment including bats, stumps and wind balls

A coach to work with our Year 7s on a Monday and girls' cricket on a Thursday

A coach from Hardwicke & Quedgeley Cricket club to work with our SV All Stars on a Thursday
Pickle Ball
Equipment including nets and paddles

A Pickle Ball coach to run a club on a Tuesday for all year groups

Outside Pickle Ball courts painted on our netball courts ready for community use in summer
Table Tennis
New bats and table tennis balls, two new tables

A table tennis coach to run a KS3 club on a Wednesday and KS4 on a Friday starting in May
Other
A Yoga instructor to work with our students and staff on a Friday, this is targeted at our KS4 students with exams on the horizon, a way to quiet the mind and de-stress at the end of the week. Yoga is a fantastic activity that students can develop their mental and physical well-being.

A new trampoline for our KS4 students to experience in Core PE, also to help in our ever-growing number of GCSE PE students.
These new opportunities will run alongside our already existing extra-curricular activities including rounders, badminton, fitness, tennis and the SV 3km run (on a Friday starting in May).
It is an exciting time here at Severn Vale. I look forward to watching our students develop and take advantage of these fantastic opportunities.
Gareth Rogers
Subject Leader for PE