Battle of the books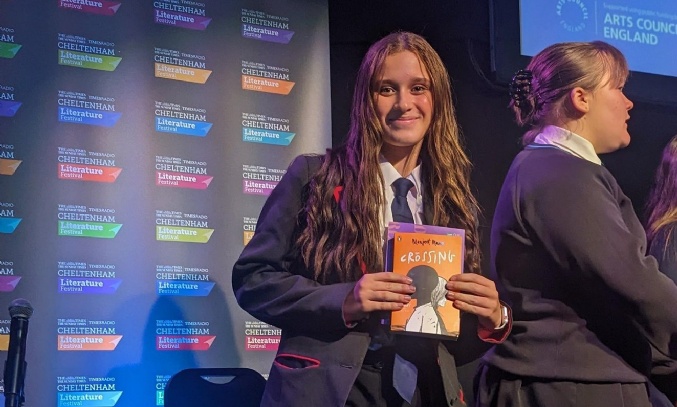 Students in Year 9 participated successfully in the Battle of the Books at the Cheltenham Literature Festival.
On Monday a group of Year 9 students attended the Cheltenham Literature Festival with Miss Kirk and Miss O'Neill to compete in The Battle of the Books competition. Students have been working on this debate since July and have given up their free time and lunch times to read a series of books and prepare a speech.
Our students decided to champion The Crossing by Manjeet Mann and Dalia N did a fantastic job as spokeswoman. Dalia spoke with confidence and passion about the issues raised in the book and was able to answer a series of challenging questions in such an articulate manner. After a gruelling debate, the judges awarded our team a top 3 position!
All of the English department are extremely proud of their hard work.
Students who took part:
Dalia N

Niamh H

Genevieve H

Dylan J

Ben S

Lily-Ann C

George H