Two Gentlemen of Verona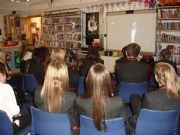 Year 8 students enjoyed a live screening from Stratford-Upon-Avon of Two Gentlemen of Verona
On Thursday 20th November a group of students who had expressed an interest in this Shakespeare performance attended a live screening from Stratford-Upon-Avon in the LRC.
The event commenced at 8.50 when students were invited to take advantage of the opportunity to study a plot analysis of the play before the performance began. This Shakespeare comedy tells the story of Valentine and Proteus who are best friends until they both fall in love with the Duke's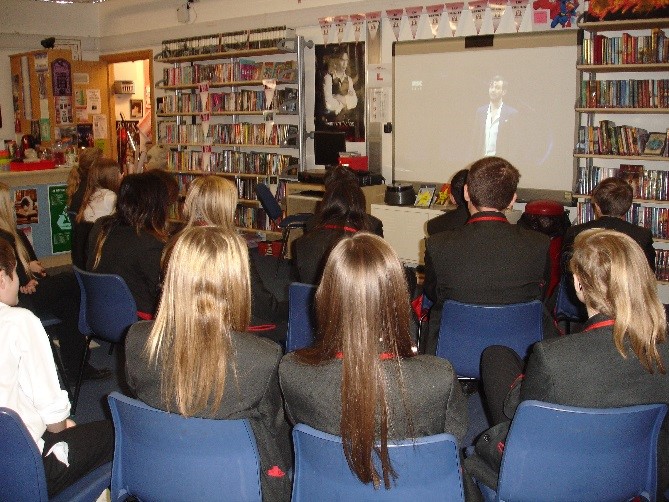 daughter Silvia. Unfortunately Proteus is already sworn to his sweetheart Julia at home in Verona, and the Duke thinks Valentine is not good enough for his Silvia. With friendship forgotten, the rivals' affections quickly get out of hand as the four young lovers find themselves on a wild chase through the woods, confused by mistaken identity and threatened by fierce outlaws before they find a path to reconciliation.
Following the performance a Question and Answer session with actors and the director took place allowing students from all over the country to give their opinions and ask questions about the play.
The event was enjoyed by both staff and students.