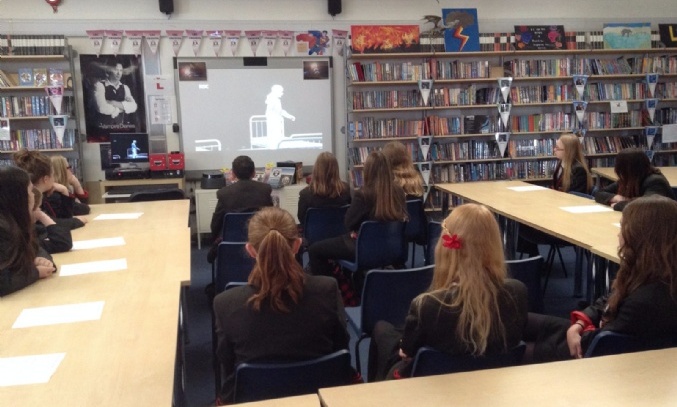 Year 8 students enjoy a live broadcast of Much Ado About Nothing
On Thursday 30th April, a group of Year 8 students from Severn Vale were given the opportunity to watch a broadcast of the Royal Shakespeare Company's production of Love's Labour's Won (the alternative title for Much Ado About Nothing) from the comfort of the LRC. As one of the six plays available for study on the GCSE English Literature syllabus, this live streaming allowed these pupils the opportunity to gain an insight into Much Ado About Nothing ahead of their in-depth exploration of the play in Year 9.
The students found the production accessible and enjoyable, displaying a strong understanding of the plot and characters in the lesson following the broadcast (in which they discussed scenes, design choices and character motivations, before taking part in some activities linked to the text). Highlights from the production included an innovative adaption of the interrogation scene and two particularly enjoyable 'gulling' scenes.
Mr Wynn
English Department