Safeguarding
Safeguarding
Severn Vale School is committed to safeguarding and promoting the well-being of children through:
The provision of a safe environment in which children and young people can learn
Fulfilling our statutory (legal) responsibilities to identify children who may be in need of extra help or who are suffering, or are likely to suffer, significant harm
The Team: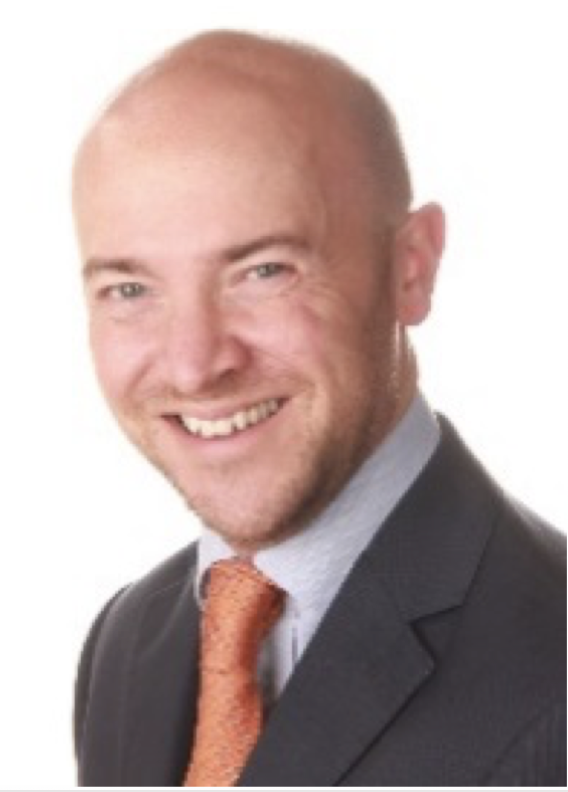 Designated Safeguarding Lead (DSL)
Mark Nichols (Assistant Headteacher – Inclusion)
The school's Designated Safeguarding Lead (DSL) is Mark Nichols (Assistant Head – Inclusion). Mark has taught at Severn Vale since 2003. A former Year Team Leader, Lead Teacher for Behaviour for Learning and Deputy DSL, Mark is a member of the School's Senior Leadership team and leads on school Inclusion.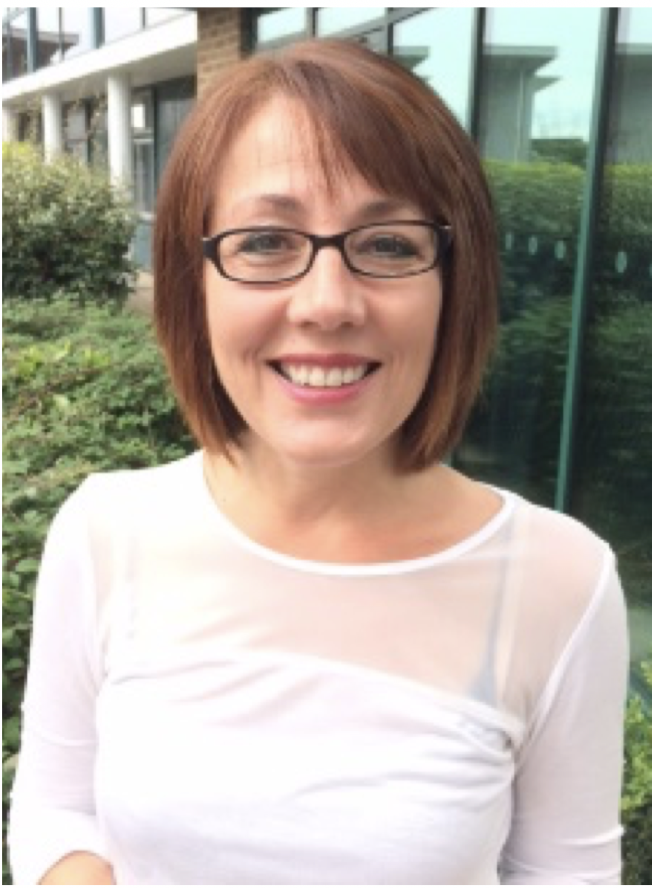 Deputy Designated Safeguarding Lead (Deputy DSL)
Deb Jorden (Inclusion Manager)
The Deputy DSL is Deb Jorden. Deb has worked at Severn Vale since 2004 and is the Inclusion Manager. She is the school co-ordinator for Looked After Children (LAC) and those working with the Hospital Education Service.
The Safeguarding team also includes the School IT Department. Their role within the team is to ensure that the school's IT network is continually equipped and monitored to limit and restrict misuse or abuse online.
All of the team are members of the School's Operational Safeguarding Committee which monitors, co-ordinates and controls all safeguarding and welfare processes at the school. The safeguarding team meet frequently to share knowledge and ideas, as well as to discuss any concerns they may have about pupil welfare. The school's Safeguarding Governor is Jane Ireland. Jane is a former Assistant Headteacher and school DSL who retired from teaching in 2015.
Safeguarding Training & Learning
Each of Safeguarding team hold up to date Gloucestershire Safeguarding Children's Board (GSCB) Child Protection accreditation. The DSL and the Deputy DSL undergo appropriate accredited Safeguarding training to provide them with the knowledge and skills required to carry out their role. Their accredited training is updated every two years.
New staff whose roles involve 1:1 contact with students receive Safeguarding training delivered by the DSL as part of their induction. This training includes GSCB approved online accreditation which is mandatory for staff to complete. Staff whose roles do not involve 1:1 contact with students (Site and Canteen staff) receive bi-annual Safeguarding training delivered by the DSL.
All teaching and support staff members undergo safeguarding and child protection training delivered in by Gloucestershire Safeguarding Children's Board. The training explored thresholds for intervention, looked at the signs and symptoms of the 4 main categories of abuse and examined legal frameworks, national guidance and local procedures. The training is in line with the Keeping Children Safe in Education guidelines, which all staff must have an awareness of. The new guidelines came into force in September 2018.
All staff receive regular Safeguarding updates from the DSL on National, Local or school specific Safeguarding issues/concerns as well as reminders of good practice and student relevant notifications. All staff have access to the school's Safeguarding and Child Protection Policy.
The Safeguarding team actively participate in a range of training to ensure their knowledge is up to date:
The DSLs attended the Safeguarding Children in the Digital World Masterclass run by INEQE to look in depth at various different areas of online abuse.

The DSLs have both attended Inter-Agency Safeguarding Training on Young people at Risk of Sexual Exploitation course provided by the Gloucestershire Safeguarding Children's Board (GSCB).

The DSLs have attended Prevent awareness (WRAP) training, aimed at protecting children from the risk of radicalization, provided by the GSCB.

The DSLs have undertaken the Home Office accredited online Female Genital Mutilation (FGM) awareness training.

Mark Nichols (DSL) has also completed the NSPCC accredited online training for Safer Recruitment in Education.
Useful Links:
Gloucestershire Safeguarding Children's Board (GSCB)
Child Safety Online: A practical guide for parents and Carers
Internet Watch Foundation (IWF)
National Crime Agency - Child Exploitation and Online Protection Centre (CEOP)
Student Well-Being
At Severn Vale school we provide a recognised high-quality 'wrap-around care' package for students that ensures that they are very well looked after in school.
The school's offer of Early Help is in line with the Graduated Pathway System and is available to view here:
Severn Vale School Offer of Early Help
Staff at Severn Vale pride themselves on knowing about each student, including their personal circumstances, their current levels of achievement and any potential barriers to their learning and attendance. This knowledge is used effectively to support, with great sensitivity, every student's personal development and welfare, and their physical, emotional and mental well-being. OFSTED noted that parents speak very highly of the school, often quoting the excellent levels of personal support for their children receive.
Student Well-being is overseen by Mark Nichols and the management of provision is led by Deb Jorden (Designated Lead for Mental Health).
The school's Whole School Approach to Mental Health and Well-being is available to view here. This includes links to further advice and support:
Whole School Approach to Mental Health and Well-being
Emergency contacts and supports:
Children and Young Peoples Services (CYPS):
If there is an immediate danger to life, please dial 999 or go to your nearest Accident and Emergency Department.
https://www.2gether.nhs.uk/other-areas/cyp/
If you live in Gloucestershire and someone you know needs help in a mental health crisis, call our crisis teams.
Call 0800 169 0398.
Teens in Crisis:
Tel: 01594372777
Parent support line: 0800 6525675
Parent support web chat: www.ticplus.org.uk/parents-carers
Open times: Monday & Wednesday: 5pm – 9pm Tuesday & Saturday: 9.30am – 1pm
Childline:
Helpline for children:
Call 0800 1111
NSPCC:
Helpline for adults:
Call 0808 800 5000
Samaritans:
Call 116 123
Partner Agencies:
As part of the schools successful Student Well-Being structure the school is privileged to access highly experienced partner agencies to support its young people.
Teens in Crisis (TIC+)
TIC+ Counselling provides young people with an opportunity to talk about their worries and problems in a safe space where they will not be judged. The counselling is confidential which means that unless there are any safeguarding risks posed to a young person the counsellor won't tell anyone else what students choose to talk about. Some students find that they just want to come along and off-load all their worries, others want coping strategies or techniques to help them overcome their problems.
Our counsellors know it can be difficult to know where to start or what to say so they help students to find a way to talk about what is worrying them. They will find out what you want from counselling and together you will work towards it and track your progress. The school have both a male and female counsellor.
TIC+ counselling arranged through the school takes place on the school site with sessions scheduled during the school day. TIC+ adhere fully to Severn Vale school's values, safeguarding and data protection policies. For more info on services click Here.
YES Mentoring (Youth Engagement Scheme)
YES Mentoring is a service providing behavioural, emotional, social and educational support to referred students at Severn Vale. Mentoring sessions are offered on a 1-2-1 basis within the school environment, although there is the opportunity to engage in group work as well as support outside of school.
YES Mentoring offers students, a safe, nurturing and confidential space in which to express themselves, to talk about any issues concerning them and to be supported by a positive male role model, focusing on a child-centred approach. YES Mentoring adhere fully to Severn Vale school's values, safeguarding and data protection policies.
E-Motivate
Support pupils and students who present or who are known to be experiencing issues that may include:
Substance misuse
Self-harm
Self-esteem
Bullying
Anger
Body image
Gender
Sexual orientation
Anxiety
Family issues
There is no time stipulation around how often the pupil can be seen. Closure is subject to meeting the child's needs, pupil ending the engagement or agreed referral to another agency. Students can be worked with outside of school subject to age and consent.
E-motivate are committed to providing Interventions and advocacy support to any young person who is currently under the following care plans such as: BSP, PSP, PEX, CP, CIN . We are happy to attend and contribute to all meetings if requested and that are consensual with pupil and organisation.
Pupils will be offered confidentiality and it will be explained to them at the beginning of each session. Any necessity to breach confidentiality will be explained to the pupil and they will be given the opportunity to designate a trusted professional to share the information with. Otherwise an appropriate member of the staff team will be notified immediately. E-Motivate adhere fully to Severn Vale school's values, safeguarding and data protection policies. For more info on services click Here.
School Nurse
School nurses are public health nurses working in the community. They are registered nurses, often with an additional specialist community public health nursing qualification at degree or postgraduate level. They have specialist knowledge and skills to enable them to work with children and young people aged from 5 to 19 in the community, whether they attend school or not.
They are based in the community, rather than individual schools, and work as a team in collaboration with education, health professionals and other services which work with children to improve health outcomes for individual children, young people and their families.
They assess and identify community health needs in school settings, offering support and advice on a range of health issues such as emotional health, obesity, sexual health, smoking and substance misuse. School nurses play a vital role in children's development, carrying out immunisation and screening programmes, and they act as a point of contact for managing medical conditions such as allergies and anaphylaxis, asthma and epilepsy in schools.
The School nurse also works closely with social care in order to reduce health inequalities and to keep children and young people safe from harm. This proactive and preventative work is known as Safeguarding. Where harm is already known about or suspected in families, the school nurse teams work with a range of other professionals to support the family to make changes to their lifestyle or care of the child through formal plans of care. This is known as Child Protection. For more info on the School Nursing Service click here.
Referrals for support:
Any student can be referred to a Well-being Service via the relevant Head of Year for the student. The Head of Year will make a written referral including the issues the young person is experiencing. Parental requests for support for a child can be emailed direct to student's Head of Year. Each agency operates on the school site at designated times of the week. In line with mandatory Data Protection procedures parental consent for the transfer of information between school and any outside agency is obtained when necessary. Occasionally, due to high demand some agencies operate at capacity during the year. The school operate a waiting list procedure for students in line to receive support.